Thu, 20/02/2020 - 08:22
Caspian Sea Day-2019 celebration in Kazakhstan: coastal clean-up
Caspian Sea Day is celebrated annually in Kazakhstan by organizing various events with the participation of the public, including conferences, round tables, seminars, competitions, sports, fairs, exhibitions, concerts, etc.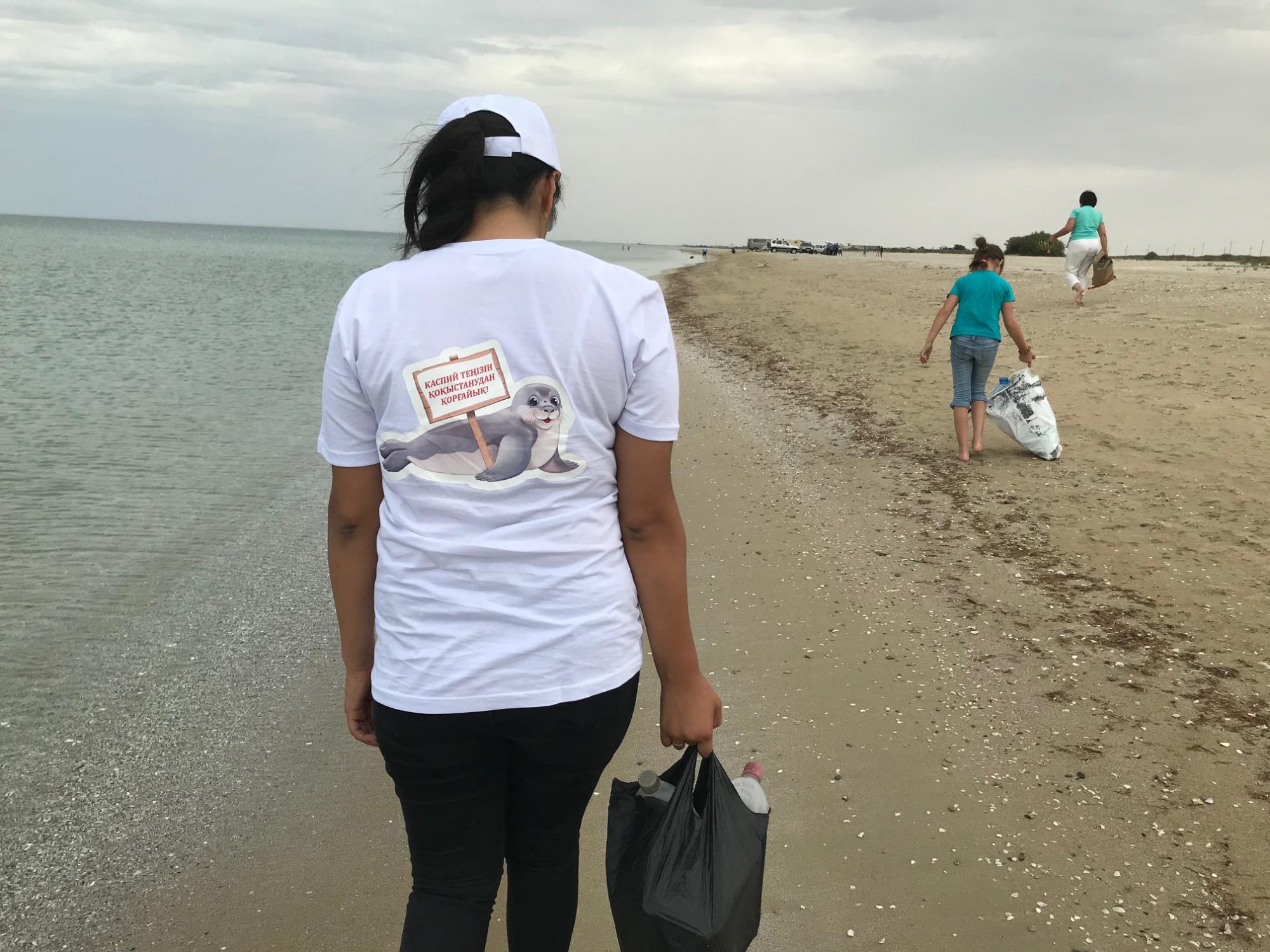 Apart from other activities dedicated to the Caspian Sea Day, this year the
celebrations of the Caspian Sea Day in the region were also supported by the
regional project 'Addressing marine litter in the Caspian Sea region', which is
being implemented under the auspices of the Tehran Convention in conjunction
with the United Nations Environment Program European Office (UNEP) through
the Public Fund 'Water Initiatives Center' with a financial support from the Coca-
Cola Foundation.
From August 10 to August 11, 2019 the "Clean coast" campaign, a large-
scale event to clean the coastal zone, was organized. In several districts of the
Mangistau region of Kazakhstan, local government officials, oil and gas operators,
NGOs i.e. the Public Fund «Water Initiatives Center», students and schoolchildren,
as well as local residents, took part in the cleaning activities of the coastal area.
About 200 people took part in the campaign.
During the coastal clean-up, the amount of the collected litter was also
estimated for including this information in a post press release after the celebration
of the Caspian Day in the region to raise awareness about marine litter issue in the
region. As a result, the campaign participants collected more than 27 tons of litter.
The collected garbage was transferred to a solid waste landfill.
The coastal clean-up demonstrated that the most frequently met types of
marine litter included plastic bags, straws, glass and plastic bottles, and other
plastic items. Therefore, to promote a more plastic-free and eco-friendly life-style
different kind of posters, eco-bottles, t-shirts, magnets and other products were
developed and distributed among the state bodies and people of Aktau.
PF 'Water Initiatives Center'