Tue, 14/03/2023 - 13:21
Greater flamingos have arrived on the Turkmen coast of the Caspian Sea
Greater flamingos are listed in the Red Book of Turkmenistan. The name of the flamma birds translates from Latin as "fire, flame". The flight of a flock of flamingos is a charming chain of red lights in the sky – they glow either white or bright pink, creating the impression of fiery flashes. Seeing such a beauty, you understand why the birds were given this name.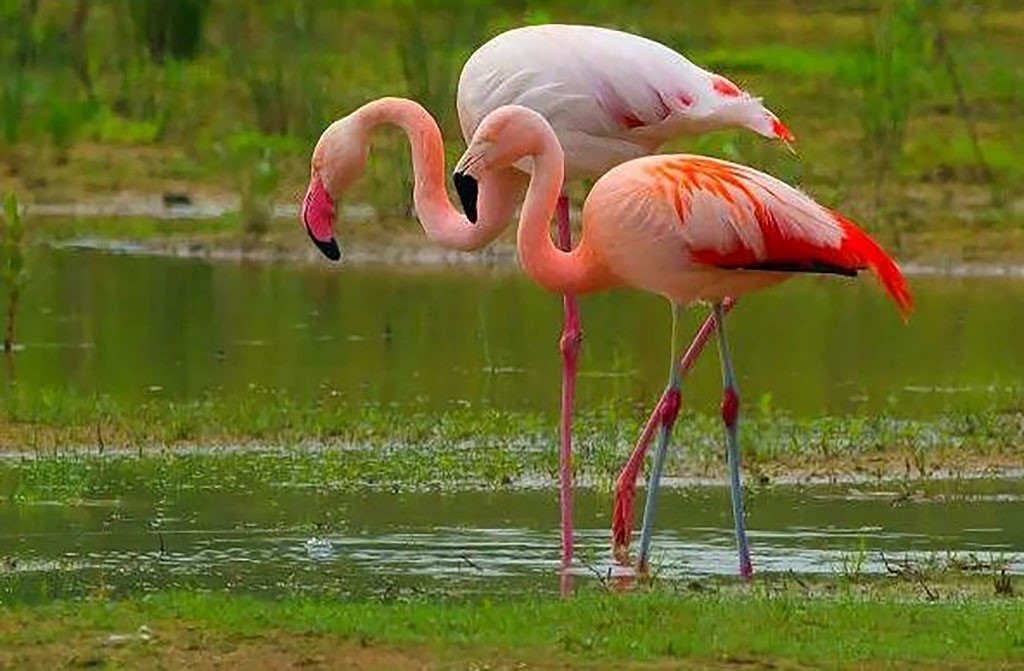 "Autumn is the most beautiful time in the reserve. Birds from all over the world begin gathering here. The mild climate in the national park is best suited for increasing the population of rare birds", says Dayanch Aydogdiyev, senior researcher at the Khazar State Nature Reserve. These red-book birds also have their own holiday – the International Greater Flamingo Day, which was established in 2007, is celebrated on June 23. Flamingos are common in Africa, the Caucasus, Southeast and Central Asia, South and Central America, and the Mediterranean coasts of Europe. Only one species of flamingos is common on the territory of the CIS countries – the redwing flamingos, which is better known as greater flamingos.
More information can be found on Orient.news.