Wed, 06/09/2023 - 19:50
Turkmenistan celebrates the Caspian Sea Day 2023
Caspian Sea Day is celebrated by the Caspian littoral countries annually on 12 of August – the day the Tehran Convention came into force in 2006. This year, festive activities were held in Turkmenistan on 11 and 12 of August.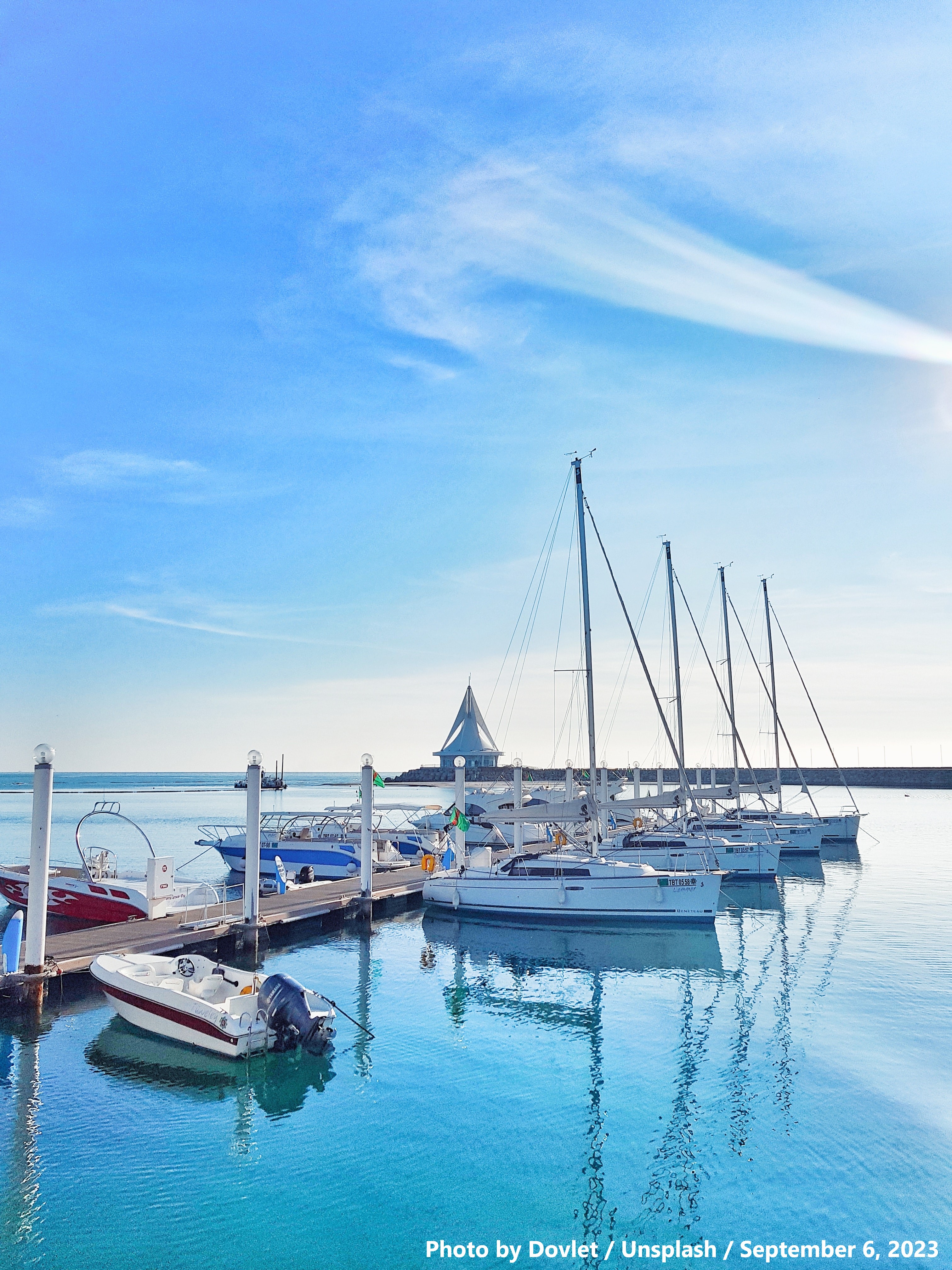 Sport activities and children art competition to raise awareness on marine biodiversity took place on the seashore. Participants used natural materials in their creations in order to draw attention to the problem of recycling and renewable resources.
In addition, representatives of international organizations, diplomatic missions and the Ministry of Environmental Protection of Turkmenistan played friendly matches in beach volleyball and football. These activities preceded the opening of the "Caspian Sea – a sea of peace and friendship" conference.
Scientific and practical conference was held on 12 of August in a hybrid format. Representatives of the Turkmen government, Mejlis, different ministries and academia took part in discussions. Among the guests of the Conference were members of international and regional organizations, such as UNDP, UNEP, FAO, OSCE and others, and representatives of diplomatic missions.
In their welcoming speeches, the representatives of the Caspian countries' diplomatic missions addressed current issues of the regional cooperation in environmental protection of the Caspian Sea and the relevant legislative framework. It was also confirmed that the Caspian littoral States continue working on joint regulation against poaching and on common scientific developments. They also voiced concerns for one of the most acute challenges of the Caspian Sea environment of today – the sea level fluctuations.
The participants of the Conference could also visit the art exhibition dedicated to the Caspian Sea Day, which presented items from all the five Caspian countries.